San Francisco County Place overview
Resource Portal
Check out additional data from our partners and relevant resources.
Bay Area Equity Atlas
Welcome to the Bay Area Equity Atlas, a comprehensive data support system to track the state of equity across the region and inform solutions for inclusive prosperity.
More Information »
Sierra Business Council Publications
In the Sierra Nevada, change and challenge create opportunities. Through innovation, integrity, and respect, Sierra Business Council harnesses these opportunities by implementing projects that model proactive change
More Information »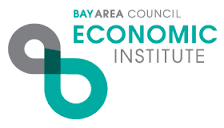 Bay Area Economic Institute
The Economic Institute is the leading think tank focused on the most critical economic and policy issues facing the nine-county Bay Area region.
More Information »