Broadband Access Indicator overview
The percentage of the population with access to broadband internet as surveyed by the US Census American Community Survey.
Resource Portal
Check out additional data from our partners and relevant resources.

California Emerging Technology Fund
The CETF information and Reports index provides subject and partner material that informs a focused, strategic effort to close the Digital Divide in California. CETF works in collaboration with key civic leaders and stakeholders, including the Governor's Office, CPUC, public officials, community-based organizations, employers, labor, foundations and research institutions.
More Information »

COVID-19 and the Distance Learning Gap
As schools across the country transition to distance learning due to the COVID-19 crisis, a new Connected Communities and Inclusive Growth (CCIG) report documents the extent of the distance learning gap in Los Angeles County.
More Information »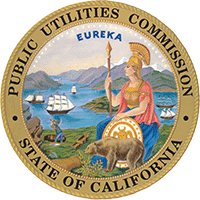 Broadband Consortia
An eligible Consortium may include representatives, of organizations including, but not limited to, local and regional government, public safety, elementary and secondary education, health care, libraries, postsecondary education, community-based organizations, tourism, parks and recreation, agricultural, business, workforce organizations, and air pollution control or air quality management districts. An eligible Consortium is not required to have as its lead fiscal agent an entity with a certificate of public convenience and necessity.
More Information »